Military-Defence field, is another very important range for commitment of PRIMA S.r.l.; its achieved skill and experience are already extensive and thorough for both design and structural mechanical simulation/calculation activities; "turnkey" supplies are also carried out for national and international leader companies into present field.
Together with our partners we manufacture and supply high technological engagement subsystems and products, services and integrated systems for defence application field and, specifically in subsectors of land vehicles, ships and aeronautical equipment, electronic signalling systems and electronic packing.
All competence, experience and flexibility achieved by PRIMA S.r.l., in most complex and demanding design and manufacturing jobs already fulfilled allow to actually propose a broad range of fine solutions particularly conceived with important state-of-the-art technological contents with customer satisfaction.
Prima S.r.l. well performs in present field of particular delicacy and secrecy requiring, in addition to obviously solid skill for technical and professional topics, a treatment of sensitive data and information particularly attentive and careful.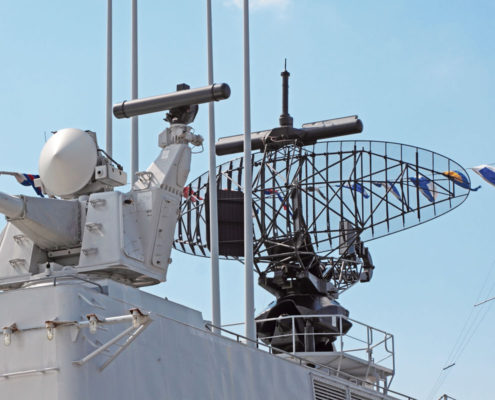 Aenean leo ligula, porttitor eu, consequat vitae, eleifend ac, enim. Aliquam lore.
This post is also available in: Italian